Weekly & Monthly Gatherings
Coffee & Scripture (weekly Bible study)
2 Timothy 3:16 says, "All Scripture is breathed out by God and profitable for teaching, for reproof, for correction, and for training in righteousness." We believe that the Bible is true and without error, but we find that most people (including Christians) don't take the time to read what it says. Coffee & Scripture is a casual gathering that meets each week for one hour to study verse-by-verse through a book of the Bible. We don't skip anything, and questions are encouraged! By studying the Bible in this method, we learn more about who God is, what He has done, and how He calls us to respond in our daily life. Regardless of your beliefs, all URI students are welcome to join us to investigate what the Bible says. So come grab a cup of coffee or a snack, bring your questions, and join us as we study the Bible together.
We now have 2 time options to choose from:
Wednesdays at 4:00 p.m. in the Multicultural Student Services Center (Room 203)
Wednesdays at 7:30 p.m. in the Memorial Union (downstairs by the pool tables and Ram Escape)
Both times are the same Bible study, so pick one that fits your schedule and join us this week! Check the calendar for up-to-date information on location changes. Not able to attend any of these times? Contact us for other info.
Prayer Breakfast (weekly)
"We tend to use prayer as a last resort, but God wants it to be our first line of defense. We pray when there's nothing else we can do, but God wants us to pray before we do anything at all." – Oswald Chambers
Prayer is one of the most important spiritual disciplines, yet it is often the most neglected among Christians. We believe that praying together is essential to the Christian life, so we will be gathering on Tuesday mornings at 8:00 a.m. for a time of prayer. As a bonus, we'll even provide breakfast!
Join us on Tuesday mornings at the Henderson's house for prayer breakfast.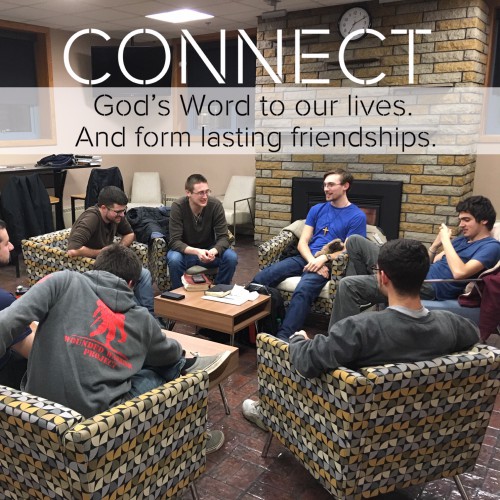 Connect Groups (weekly)
Connect Groups are our small groups who share life together, encourage one another, and pray for one another on a weekly basis. Many weeks we will discuss a specific topic, how the Bible speaks to that topic, and how we can apply it. Other weeks will be spent simply spending time together.
Thursdays at 7 pm
The guys meet in the Memorial Union downstairs (near Ram Escape).
The girls meet in the Multicultural Center (upstairs).
Discipleship
Most of us have heard what Jesus said in Matthew 28 when He commanded us to go make disciples, but what does that mean? What is Christian discipleship? It means that we seek to follow Jesus (all of His teachings), and we help others to do the same. This is at the heart of what RCF is all about.
In RCF discipleship, you will meet one-on-one or in small groups with an RCF leader for accountability and to learn how to grow in the faith through Bible intake, prayer, community, and evangelism. If you would like to know more about RCF discipleship or to sign up, please contact us and let us know.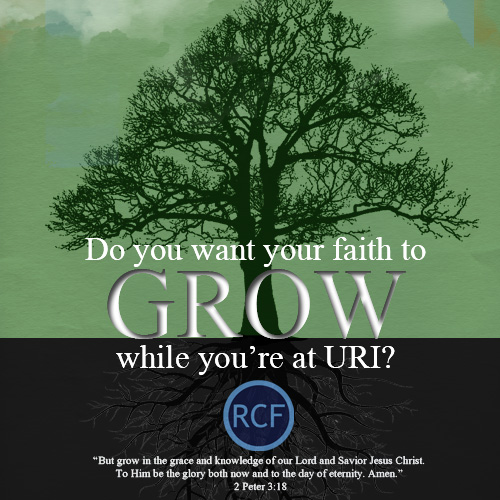 RCF DINNER & WORSHIP NIGHT (monthly)
Tired of dorm food and cheap take-out meals? Each month (on a Sunday evening), we have a free home-cooked dinner for students. It's a great time for you to get to know other RCF students, get your mind off of schoolwork for a few hours, and be encouraged. Several times throughout the year, we will also have a Worship Night, where we will have the opportunity to praise God together through music.
Check the calendar for the latest dates and times of our RCF Dinner fellowship. You can sign up at Coffee & Scripture or Prayer breakfast if you would like to attend the next dinner.